Explore our current workshop offerings. They take place In-Person or via Zoom.
Psychic Circle
Every Sunday
with Linda, Akiva or Elizabeth
The perfect platform to practice your evolving intuitive abilities, or simply enjoy the messages being given! Opening with a brief meditation, followed by the sharing of messages from the spirit world among the group.
(Masks pretty please and thank you.)
Every Sunday at West Van
6:30pm-8:30pm
$20 (includes gst)
Life Purpose 101
If Not now … when?
with Kelly
I DARE you to LIVE your life on purpose.
To feel that your decisions are moving you in the right direction and that you are on track, on purpose, living and sharing the life you were meant to live. I DOUBLE DARE you to learn these 3 basic insights and then I TRIPLE DARE you to actually apply them. Not just "oh! Great class… that was fun!"
No… to REALLY make it happen. Once and forever. On purpose.
You have this one incredible amazing precious life… what are you doing with it? No regrets.
West Vancouver
Jan 2
Sunday 10-12
$35.
Energy Awareness
Master Class
with Kendall
Have you ever had a thought that you couldn't get rid of? Or a song stuck in your head? These are examples of taking on outside energy. Having a simple effective tool for making separations with energy that is not yours helps you in owning your truth while working with other energy without losing your own space. We are energy – and learning to recognize, heal and manage that energy is an essential step as light beings.
This master class hones in on:
Centering: Reduce anxiety, eliminate negative self-talk and activate intuition, create a quiet mind, more peace and joy.
Grounding: Make decisions and choices that are in our highest good.
Auras: How to inhabit and own one's personal energetic space and be surrounded and supported by the love and light that you've been looking for. 
Energetic Boundaries: Make clean separations with other energy. Remove the energetic charge from upsetting thoughts, heal limiting messages and unconscious beliefs.
Ultimately, you will have your own meditation and practice tools and be able to heal your space.
West Vancouver
Tuesdays, Jan 11, 18, 25, Feb 1
7pm-9pm
$375.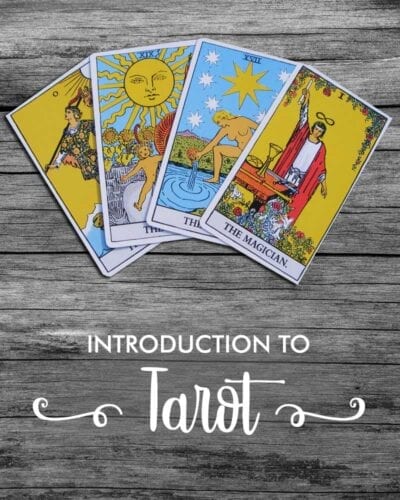 An insightful discovery of Tarot uses and lore. During this light-hearted class, you will learn the 'stories' of the Major Arcana and how to harness your own natural psychic ability. This class will prepare you to use the Tarot as a tool for personal discovery and transformation.
This class is a prerequisite to the Tarot Certificate Program.
West Vancouver
January 30, 2022
10am-12noon
$35
Professional Tarot
Tarot Certification: Level I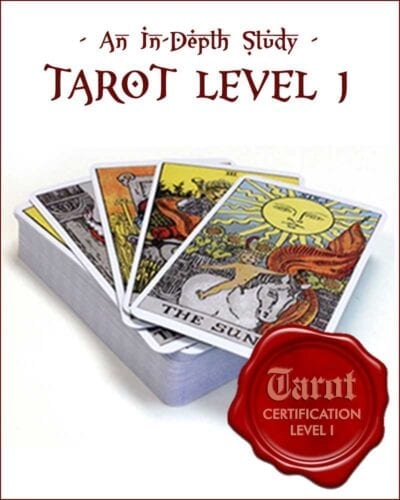 An ancient tool for modern times, the Tarot is a sought after method used for insight, reflection, and validation. Add it to your current profession, or expand your horizons altogether. 78 cards are explored and various spreads are practiced during this class. Homework between sessions helps solidify practical and theoretical knowledge. This curriculum is designed to learn the Tarot at the level of professionalism. Whether you choose to read for others or yourself, it's also a whole lot of fun!
Pre-requisite: Introduction to Tarot.
Certificate issued on completion of exam.
Rider Waite Deck required. Available at a 20% discount at the time of registration.
(Masks pretty please and thank you.)
West Vancouver
5 Thursdays, Feb 3rd-Mar 3rd, 2022
6:30-9pm
$198
Reiki Level 1-3
CERTIFICATION
Elevate your spiritual purity. Be swept away and in awe of your own energy.
In this Reiki Training, you will be given the most powerful healing tools & techniques from levels 1-3.
The focus is on your self-healing journey. You will learn to heal others in person & at a distance.
In the process, you will gain self-awareness, self-connection and naturally shed old patterns and belief systems. Giving you access to a new journey & rediscovering the beautiful soul that you are.
Incudes Reiki Comprehensive Guide book and certificate upon completion of the class.
West Vancouver
Sundays, Jan 9, 16, 23, 30
10am – 12pm
$375.
Psychic Sampler
Fundraiser
NEW: PICK YOUR START TIME!
Join us for this 'open house' style event – offering an insightful day of mini-readings and intrigue.
5 Readers are set up around the shop to offer you insight and explore possibilities. 
A chunk of your admission is actually a donation and goes to help our efforts in feeding kids in one of the poorest colonies in Mexico. 
Concise and informative lessons from 21st-century Oracles, designed to fast-track you in your chosen area of knowledge.
View Cart
Product successfully added to your cart.
Successfully Added to your Shopping Cart

Successfully Added to your Shopping Cart

Successfully Added to your Shopping Cart

Successfully Added to your Shopping Cart

Successfully Added to your Shopping Cart

Successfully Added to your Shopping Cart

Successfully Added to your Shopping Cart

Successfully Added to your Shopping Cart

Successfully Added to your Shopping Cart

Successfully Added to your Shopping Cart